[rev_slider_vc alias="cloud-software-header"]
The Ideal Plan
You can bring your ideas or we can run a Discovery Workshop to help you define exactly what you need.
Uniquely Yours
Based on your business requirements we roll out existing systems or build bespoke with a relentless focus on value to you.
Long Term Growth
Our experienced team ensure you're fully supported well into the future to get even more return on your investment.
Document Management & Processing Responsive design / UX for mobile and tablet devices

Multi-site systems and multi-currency / delivery support

Integration with Amazon, eBay, Paypal, SagePay and more Expert consultancy and project management

TAP HERE if you already have a plan or idea
Chat Live To Us Now | Call us on 01273 455 706 | Email Us
If you've already got a good idea of what you need, or better yet you've already gone to the effort of creating a systems specification then we can diligently review what you have and discuss exactly how we can turn your requirements into a functioning cloud based system.
Because every business is different, including yours, we find the best approach is to open a casual discussion to see if we are the right fit. It's not always the case and we always remain objective with no 'hard sell'. If we can't do what you need we will still try to offer advice on where to go next too.
Alternatively you can call us direct on 01273 455 706 or email us
TAP HERE if you need help with new ideas
Chat Live To Us Now | Call us on 01273 455 706 | Email Us
Implementing a cloud based system tends to follow two approaches. You either configure 'off the shelf' software to fit your requirements or code a bespoke solution that perfectly fits your processes.
Quite often we also deal with customers who already have a platform they are happy with but wish to make some adjustments or extensions to account for new features, processes or software integrations.
Before deciding on the approach, producing a full proposal or costing a project we take the time to run a Requirements Capture Workshop with you. This process talks to the key stakeholders to identify the user stories and capabilities required to consider your software system as 'completed'.
This workshop and subsequent discussions answer details about specific business process, data formats, configurations and design requirements. In addition it is a chance to shake out specific capabilities, challenges and data sets in order to create a more accurate quote.
If there are still any significant unknowns after that stage then development spikes can be run to get final clarification and costings.
Beyond a more accurate quote, the main benefit of the requirements capture workshop is that you'll be provided a detailed list of what needs to be done and any challenges involved. This means that if you decided not to proceed with Eko for the subsequent work, the requirements capture would remain valuable for use with other routes / companies explored. It forms the basis of your specification ultimately. This ensures we keep focused on value and reduce your risk before embarking on any full project investment.
Eko guide you through this process from start to finish, and as always it costs noting to have an initial discussion to see if this is the right fit for you.
Next steps:
Alternatively you can call us direct on 01273 455 706 or email us
TAP HERE if you need general advice / have a question
From years of building custom fit cloud systems for our customers, we realise that every business is different and that the detail really matters. Rather than try and answer every possible question here we understand that sometimes it's just easier if you can fire your question to us. So please do. We are always here ready to have an informal, friendly and valuable chat to see if we can either help or point you in the right direction.
Alternatively you can call us direct on 01273 455 706 or email us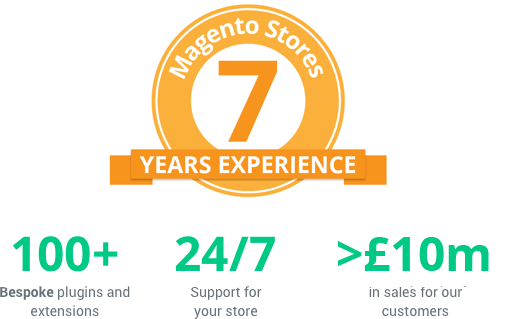 Why our customers choose us
Understanding how your employees and customers interact, their software habits, what works and what doesn't for your specific industry is essential for your system to reach it's full potential. Quite simply we can bring you the difference between just 'another cloud based tool' and a successful one.
When you work with our highly experienced cloud development team (based in the south of the UK by the way) we can significantly grow your business. We've generated over 14 million for our customers and that continues to grow every day. Let us do the same for you.