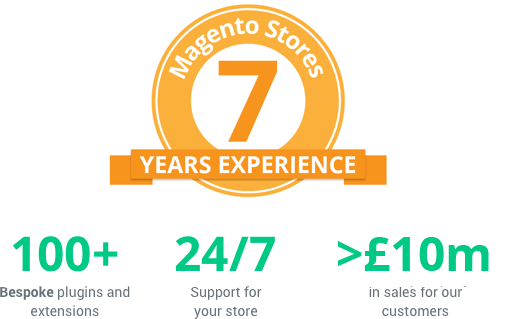 Why our customers choose us
Understanding how your customers interact, their buying habits, what works and what doesn't for your specific industry is essential for your store to reach it's full potential. Quite simply we can bring you the difference between just 'another online store' and a successful one.
When you work with our experienced UK Magento e-commerce team we can significantly grow your online retail business. We've helped generate over 10 million for our customers and that continues to grow every day. Let us do the same for you.
Considered and visually striking designs Responsive design / UX for mobile and tablet devices

Multi-site systems and multi-currency / delivery support

Integration with Amazon, eBay, Paypal, SagePay and more Expert consultancy and project management


Powerful Marketing Tools
Coupons, pricing rules, customer group discounts, time based offers, social integration and many more tools to increase conversions.
Flexible Payment Integrations
From SagePay and WorldPay to Stripe and PayPal, we can get your payment gateway of choice integrated so you can take your payments easily.
Customised Code
Eko develop plugins, integrations and tools to make your life easier and enable your business processes to flow effortlessly.
Insightful Reporting
Powerful administration dashboards combined with our unique in-house reporting engine gives you the data you need, when you need it  to make informed business decisions.
SEO from the start
Powerful Google integration, site map generations, streamlined URL rewrite rules and plenty of meta and Google shopping meta markup too.
Mobile Optimised
We make sure your site works beautifully on mobile and tablet devices. Ensuring your customers keep coming back... wherever they are.
A project life cycle
that fits you
Whether you are just starting a business or looking to boost the growth of your current store, we can approach your project at any time be that planning with you, building for you or supporting the store you have.
From fresh store designs to marketing campaigns, we want to help you get the most from your Magento store with support at every stage.
We don't just build online stores, we build relationships.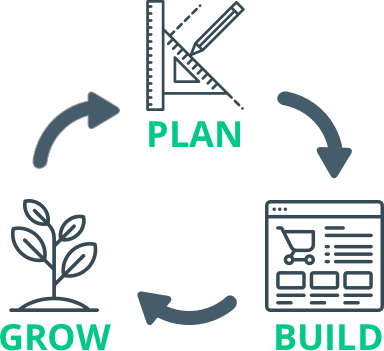 Is your Magento store painfully slow?
If so this is directly impacting  sales.  Talk to us now, if you want super fast hosting and increased conversions.
Have a project you wish to discuss?
From small to big business's we love speaking to people about Magento in a jargon free way. We don't push for sales but we do love a tea and a chat.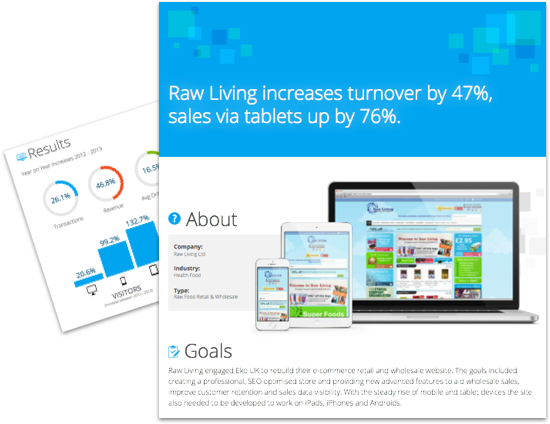 47% increase in turnover
76% increase in mobile sales
Sound like something that could help your business grow? We've put together an at-a-glance case study of how we helped Raw Living boost their business and increase their sales.