Plan Together
We fully plan out your migration strategy, looking at all your plugins, custom code and any new requirements. We ensure a smooth transition and even improve your current workflows along the way.
Done The Right Way
We setup safe staging environments that allow us to work with you on on your Magento 2 migration without risking your current store. We ensure everything works as needed before you switch.
We Don't Outsource
We are a team of Magento specialists based in Brighton UK. We don't outsource and we know that fully understanding your business requirements is KEY to any successful Magento 2 migration.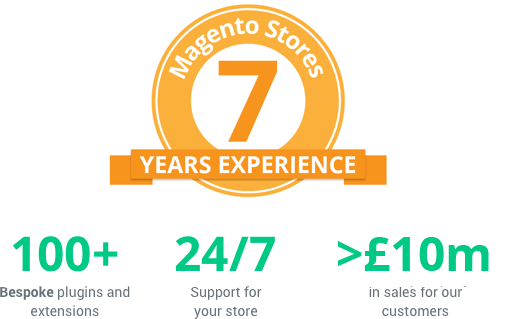 Why our customers choose us
Understanding how your customers interact, their buying habits, what works and what doesn't for your specific industry is essential for your store to reach it's full potential. Quite simply we can bring you the difference between just 'another online store' and a successful one.
When you work with our highly experienced Magento e-commerce team (based in the south of the UK by the way) we can significantly grow your online retail business. We've generated over 7 million for our customers and that continues to grow every day. Let us do the same for you.