In-house help and support turned up to 11
Supporting our clients is priority one for us. Both during and after projects. It is for this reason that we maintain a fully featured service desk and direct support telephone numbers for all of our clients.
To ensure that we meet our Service Level Agreements (SLA's) and keep all clients happy we are (possibly) the only agency that has set up dedicated support stations and live monitoring displays visible to all staff. That is ALL staff, not just the service desk staff. See an example for yourself below.
As a client, access is given to the Eko UK service desk which provides a portal for tracking support requests. The system allows monitoring of response times and conformance to SLA's. Tickets may be submitted by phone or email and are typically dealt with within 4 hours, whilst urgent requests are given even higher priority.
We are constantly evolving our support offering and are now rolling our new dashboard feeds into our revamped client information areas.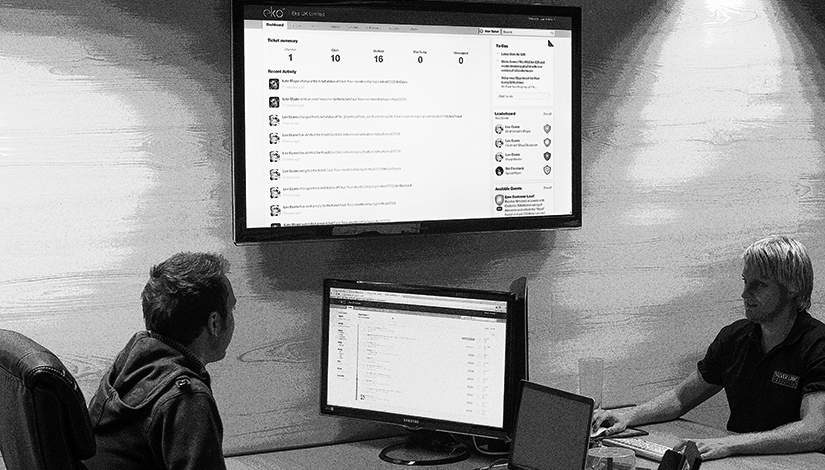 It's not just for our project based clients
If you have a requirement for ongoing support, perhaps for an existing website or technology then we can also help there too. While the majority of our support plans are with clients who built projects with us, we also support those that need just that... support. In some instances this is even hardware based IT infrastructure support. If you'd like to talk to us more about how we can support you and your organisation then be sure to
drop us a line
today.
Contact us » 
Submit a new helpdesk ticket »