We've generated over [show-eko-sales] lately for our customers
Building and developing a productive, high-class e-commerce site requires more than programming and pictures, it requires business expertise, online marketing experience and an entrepreneurial culture. The team at Eko craft e-retailing applications based on the powerful Magento platform that are efficient and user friendly. From small shops to large retailers, we have the experience to deliver systems on-time, within budget and tailored to each business's specific needs.
What sets Eko apart?
Understanding how your customers interact, their buying habits, what works and what doesn't for your specific industry is essential for your store to reach it's full potential. Quite simply Gecko is the difference between just 'another online store' and a successful one. If you work with our highly experienced Magento e-commerce geckos we can significantly grow your online retail business. We've generated over 7 million for our customers and that continues to grow every day. The live total says it all really…
What our clients say
Full of enthusiasm and technical knowledge and have the ability to convey this to any audience. Their friendly manner and collaborative nature ensures that you get the results you're after – and you'll have fun along the way.
You've all done a fantastic job, the new website looks very smart and is exactly what we wanted. I know we don't know half of what you've done. What we do know is that the result is a very professional, user friendly, intuitive site that customers are loving. What I really appreciate is how you are genuinely interested in the end result, making suggestions about how to improve things here and there, and working on it like it was your own. Thank you.
Increase Control
Control every facet of your store, from merchandising to promotions and more.
Increase ROI
Magento's commercial open source business model yields a superior product.
Increase Growth
Magento's feature-set and flexibility enable merchants to increase revenue.
Use us to sell more online
From our offices near Brighton, our team helps companies like yours
sell more goods online
… whatever they may be.  We do this by carefully listening to your requirements, analysing existing traffic, sales trends and creating a strategy driven by the business needs. Our e-commerce stores are complemented by creative and considered design that goes toward optimising your site, increasing online revenue, harmonising your processes and transforming your e-commerce site into a successful income generating engine. It's worth keeping in mind that while direct end-to-end conversions are paramount to an online stores success, the relationship you build with your customers is just as important. You must ensure that your overall online presence is also well taken care of. Attention should be given to messaging and communications via email, direct relationship building with your customers via social networks and even mobile campaigns. We work with you to ensure that all aspects are considered when approaching the development or re-development of an online store.
Some of the things we are well versed in delivering
Considered and visually striking designs
Responsive design / UX for mobile and table devices
Multi-site systems and multi-currency / delivery support
Integration with systems such as Amazon, eBay, Account platforms and more
Full consultancy and project management throughout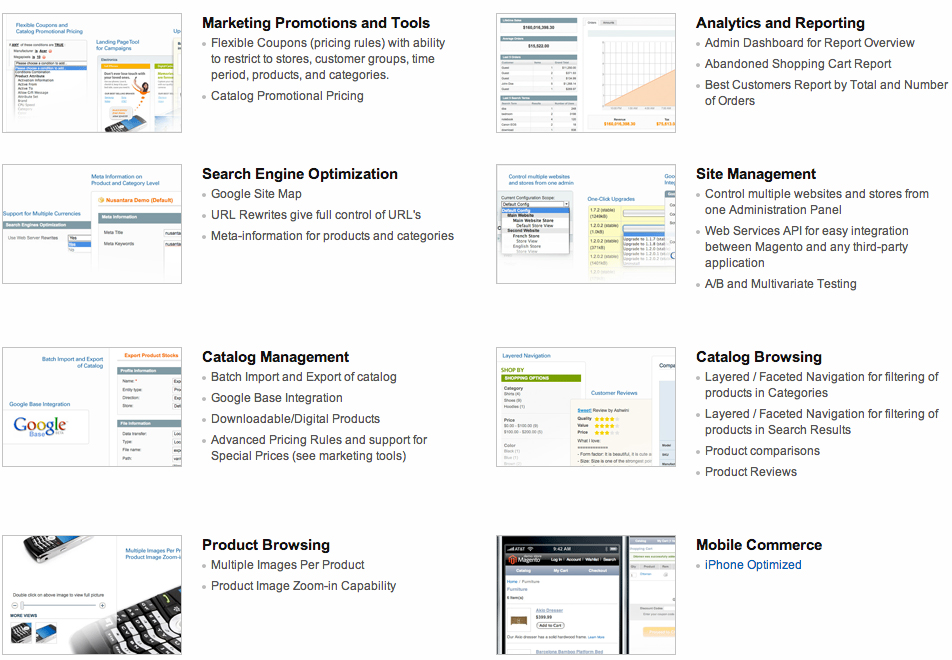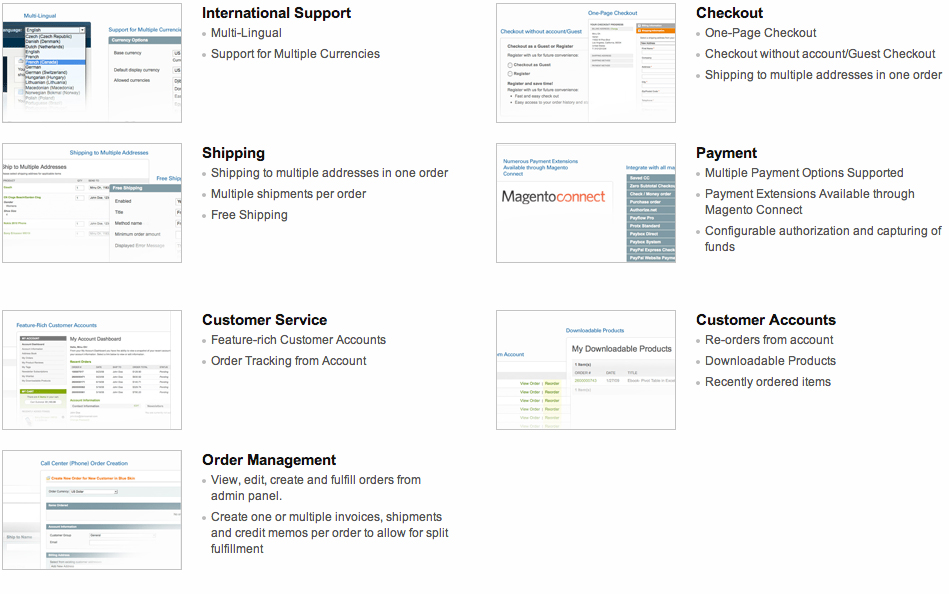 Got a project in mind?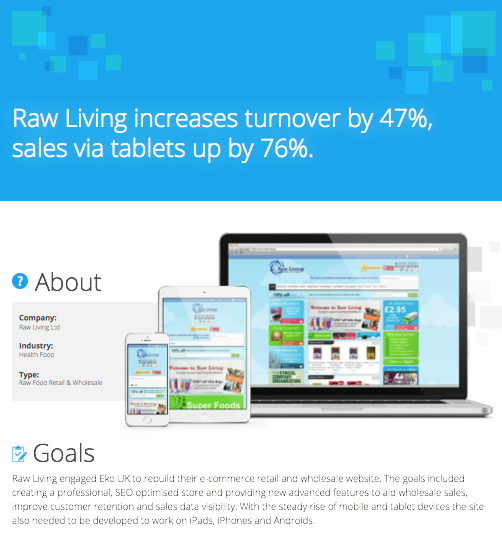 More than 200,000 businesses worldwide trust Magento's eCommerce solution to enable their online success. Get in touch with us for a complimentary run through of the software or if you already have an idea of what you want then we can arrange a free consultation via skype, phone or in-person.
View a short case study
Request a meeting »
Get in touch with us »